Don't be afraid of the dark
Es mi verdad maldita,
mitad genio, mitad flor marchita
que se apaga,
porque haga lo que haga,
el premio no cambiara mi estado de ánimo.
Y si la vida es un instante
hoy quiero olvidar que existo.
Quiero escapar a mi desierto sin ser visto,
salir de este círculo, volar a otro lugar, quedarme quieto.
Allí la soledad es mi amuleto.

***

Walk tall beneath these trees boy.
You monolith not scarred by fallout.
Us wolves were right behind you
and Lucifer will never find you.
The moon, let it guide you.
When Selene comes,
we'll all know how to fight.
Dear Fenrir, my saviour,
come and eat the ones,
we know who taste the best.
I know just where you've been boy,
I've watched you by the stream.
And don't be afraid of the dark
'cos the darkness is simply a womb for the lonely.
Swallow your pride and walk with us through the trees and hills.
Oh yes! Your english eyes they are turning red.
The moon, let it guide you
and I shall find you
a home in our heartland.
A heart in our homeland.
Until the moon is down,
until the moon is down.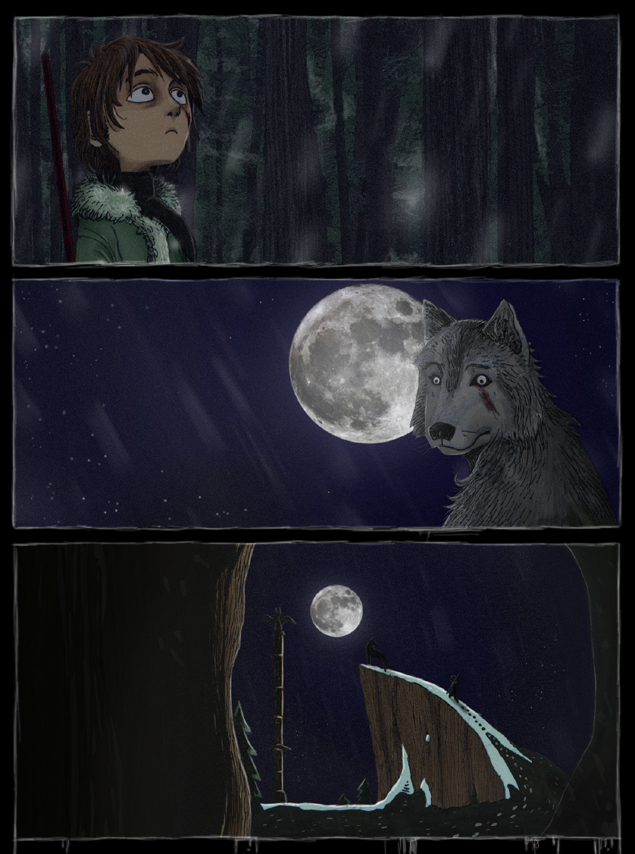 Don't be afraid of the dark. Junio 2007.
Escrito por Xabier a las 25 de Junio 2007 a las 08:00 PM